A Modern Car for Modern Drivers: 2018 Hyundai Sonata in Atlanta, GA

There are a lot of cars on the road right now, all of which say they offer a modern driving experience. What does that really mean, though? What is a modern vehicle?
In our estimation, a modern vehicle is one that complements the day-to-day needs of drivers on the road; a modern vehicle is one that provides drivers with cutting-edge technology, and the latest advancements in performance features; in our estimation, there is no vehicle on the road more deserving of the term modern than the 2018 Hyundai Sonata.
This sedan has a lot underneath the surface, no matter if you are talking about the engine under the hood, or the interior space underneath the gorgeous, and sleek, exterior design. Ultimately, all of your shopping decisions will come down to one question: can any other vehicle provide you with the same experience that the 2018 Hyundai Sonata offers?
Designed for the Road; Prepared for Travel
The moment you first lock eyes with the 2018 Hyundai Sonata, you will see why so many drivers are enamored with it. Even in its exterior design, this vehicle exudes charisma, confidence, and contemporary elegance. Its smooth curves, sharp accents, and chiseled features all add to this overall aesthetic of assurance, power, and dominance on the road.
Furthermore, the 2018 Hyundai Sonata is more than up for challenges on the road. With 29 highway mpg, and 185 horsepower, the 2018 Hyundai Sonata drives smoothly, with easy handling, and premium efficiency. You will save money at the pump, thanks to its excellent fuel economy, and you will be able to navigate a wide assortment of roads, from the highway to a dirt back road, with ease.
This speaks to this vehicle's versatility, and its elegant confidence.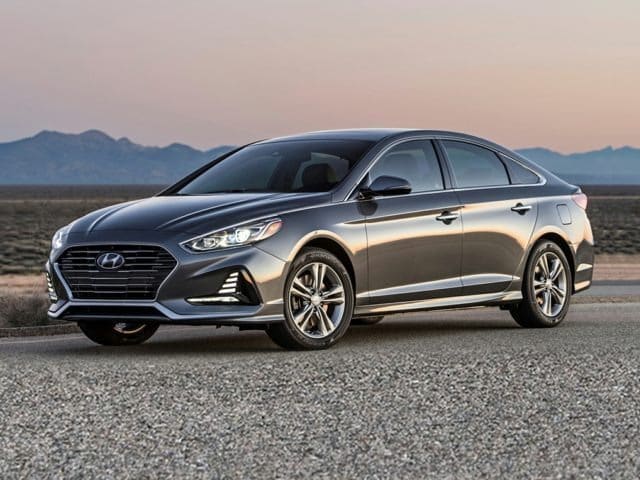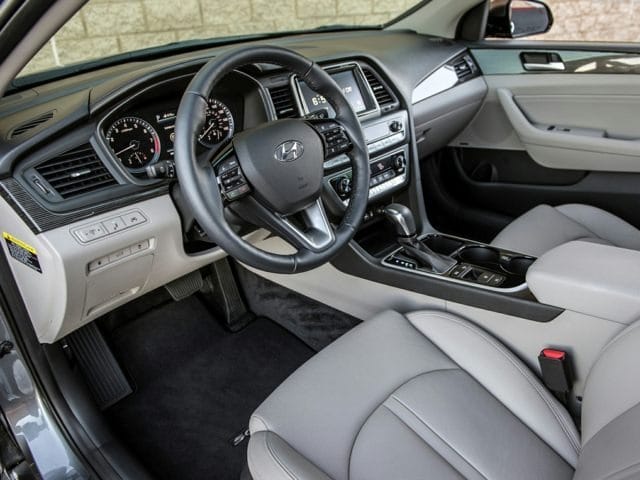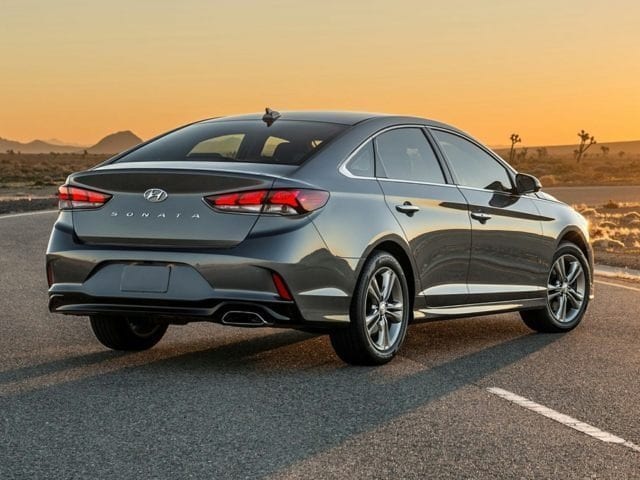 Advanced In Every Sense of the Word
The other aspect of the 2018 Hyundai Sonata that will both amaze and assist drivers is the expansive array of advanced features available to use while you are on the road.
Some of these features, like your safety features, will always be active and ready to go when you are behind the wheel. They will alert you when you need to be aware of something, and they will keep you secure on the road. Other features, like the entertainment-based technology, is there for you to utilize at your convenience. Whether you want to use the premium audio system to listen to your favorite band, or the cutting-edge infotainment center to enhance your drive, or the climate control system to make your environment more comfortable, the 2018 Hyundai Sonata will provide you with the necessary tools to accomplish these tasks.
Best of all, though, is the price tag associated with this vehicle. With all of its many abilities on the road, its gorgeous design, its refined and spacious interior, its cutting-edge safety technology, and its entertainment features, you can get the 2018 Hyundai Sonata starting at $22,050. That is an incredible investment with plenty of reward, which can fit into virtually any budget.
Want to Learn More About the Hyundai Sonata?
We know that this is a lot of information to ingest. That is why, if you have any questions or if you need clarification on a specific fact, we invite you to visit us at Jim Ellis Hyundai Atlanta. Our team located conveniently in Atlanta, GA, is here to assist you with all of your vehicular needs, from researching vehicle models, to exploring financing options, and beyond!
Visit us today, and a member of our team can help you set up a test drive with your favorite automotive option