Battery Repair & Replacement In Atlanta
If you're looking for reliable Hyundai battery repair in Atlanta, GA, then you've come to the right place! Jim Ellis Hyundai is a proud member of an award-winning auto retailer that prides itself on easy, transparent, and price-conscious service. There could be many reasons why your Hyundai vehicle needs a new battery. We've put together this handy article to take you through some of the common symptoms that indicate the need for car battery replacement.
Jim Ellis Hyundai Is Your Hyundai Battery Center
Hyundai vehicles are sophisticated. They make use of cutting edge technology while your car is running - and even when it isn't. There is more computerized technology in your Hyundai than there was in the original space shuttle. All of that hardware requires consistent power delivery to ensure exact operation. Become an expert in battery operation below:
Here's how your battery works: your battery "stores" energy inside of it. When your vehicle is off, other systems remain active, like your alarm and telematics systems. This requires power, and while the draw from your battery is low, it's still there. A weak battery from damage, age, or climate extremes can wreak havoc on security and telematics. Not to mention the classic symptom - hard-starting. Once your vehicle is running, power is generated and remains constant thanks to your alternator. The alternator provides consistent power to all vehicle systems while the car is in operation, in addition to charging the battery. This whole system is called your starting/charging system.
Now that you know what your battery is, how it works, and how it's "maintained" by the starting/charging system of your vehicle, it can be easier to identify common problems as well as the need for service at our Hyundai battery repair center!
If there is an issue with your battery, there are several obvious symptoms that will arise which should tell you it is time for service. They are:
A red battery light will illuminate on your dashboard. This indicates an inconsistency in measured voltage of the starting/charging circuit and could indicate the need for a new battery, alternator, or potentially, rewiring.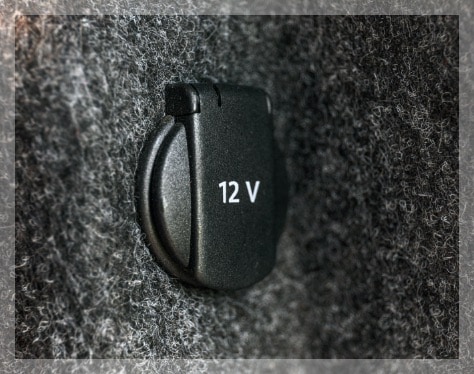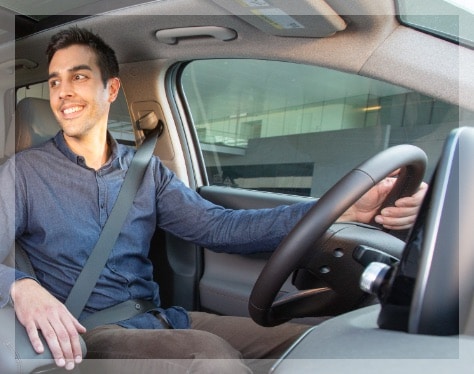 Flickering headlights at night. Long before that battery warning light comes on, flickering headlights at night are usually a dead giveaway that your system's strength is failing.
Slow cranking/hard starts. This comes from weak cranking strength from your battery, and that is caused by an aged battery core, poor charging from the alternator, or wiring/power supply issues.
Inexplicable 'Ghost in the Machine' issues such as locking problems, radio problems, problematic window operation, rough shifting from the transmission, and even engine running faults.
The good news is that car battery installation is easy at Jim Ellis Hyundai! We offer drive-up service, have a parts department stocked with all the Hyundai batteries you can imagine, and have the equipment necessary to get the job done right.
As we said before, your Hyundai vehicle is a sophisticated piece of equipment, and improper installation can cause more headaches than you may realize. You can count on us to properly monitor vehicle systems and recalibrate system monitors, adaptations, and registered faults when required.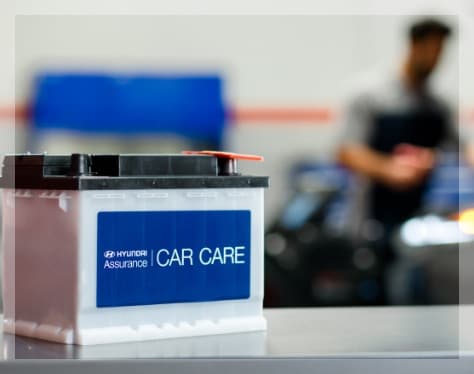 Jim Ellis Is Your Hyundai Battery Center in Atlanta, GA
Come on in for your battery service, and ask us about Hyundai Car Care Express. In less than an hour, we'll replace your battery, diagnose any system faults, change your oil, service your vehicle's filters, replace your wipers, rotate and inspect your tires, and perform a fuel system service. We'll do a final inspection of your vehicle to make sure everything is as it should be and send you on your way.
The entire team at Jim Ellis Hyundai wants you to love your Hyundai vehicle for as long as you have it, and one of the best ways to ensure that you will is with our dedicated service. If you're wondering about finding some savings, we can even help you out with that, too. Check out our latest parts coupons and service specials - all designed to enhance your ownership experience and peace of mind, so you can get back out there and go on with whatever you're up to!
Need Battery Service? Contact Us Today!
Delaying battery service can leave you stranded. Let us provide the best possible service for your Hyundai. 
Schedule Service