Efficiency Is the Name of the Game With the 2018 Hyundai Ioniq
The fuel efficiency of a vehicle should not be underestimated in any way. You deserve to have the assurance of knowing that your vehicle is capable of getting you to your location in a timely fashion, without requiring you to visit the pump that often. Not only does this help you save money on gas, it also helps you go further on what you have in your tank.
With a vehicle like the 2018 Hyundai Ioniq, efficiency is the name of the game. It provides you with the cutting-edge technology, the capabilities, and the features you need to be successful on the road. The question is not what can the 2018 Hyundai Ioniq offer, but instead can any other vehicle offer what the 2018 Hyundai Ioniq can.
Gorgeous Exterior Design, Luxurious Interior Layout
The 2018 Hyundai Ioniq makes an immediate first impression with its incredibly modern, and sophisticated, exterior design. Its confident aesthetic, combined with its aerodynamic body, help you traverse the road with confidence. Furthermore, the sharp accents, and the chiseled features, will help you command the road in a variety of ways.
The interior of this vehicle is just as impressive, if not more so. Not only does it provide you with plenty of luxury and comfort, it has been specifically designed to allow you easy access to the features, and the technology, inside your cabin. Furthermore, the 2018 Hyundai Ioniq has plenty of space for additional passengers, and cargo, so you can travel with the people, and the items, you may need. Not to mention, all of the interior controls and features inside the cabin are intuitive, and easy to control.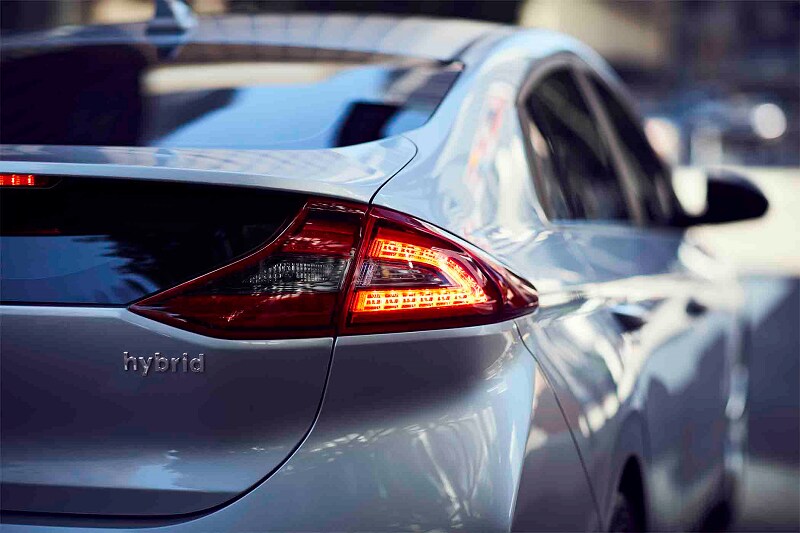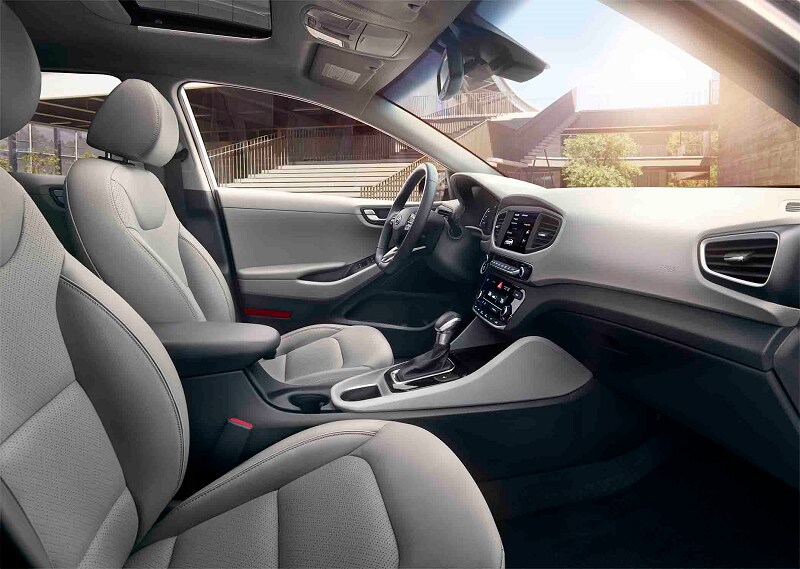 Hyundai Capabilities Meets Cutting-Edge Technology
The 2018 Hyundai Ioniq provides drivers with an incredible number of capabilities. From its versatile horsepower and torque, to its incredible 58 highway mpg, to its 124 miles of electric range, this hybrid vehicle is an incredible driving option that can redefine the way you view the open road, and change the way in which you drive.
In terms of features, the 2018 Hyundai Ioniq provides you with a variety of them. Whether you're interested in its entertainment features, including its sound system, its temperature control system, and much more. Furthermore, there are a wide array of safety features integrated into this driving experience, ensuring you and your passengers are always in control, and secure, on the road.
In summation, the 2018 Hyundai Ioniq is the kind of modern vehicle you have dreamt about: it has the efficiency to get you where you need to go without breaking the bank, and it has the interior luxury you would expect from a modern sedan. Furthermore, it has an affordable starting price, and a great selection of trim levels to choose from.
Want to Learn More About This Vehicle?
We know that a vehicle is more than just a means of transportation. That is why our team is ready to help you find a vehicle that fits you on an individual level, and that complements your driving style, your personality, and your budget.
If you have any questions pertaining to the 2018 Hyundai Ioniq, or if you would like to learn more about our other Hyundai vehicles, we invite you to stop by Jim Ellis Hyundai Atlanta, located in Atlanta, GA. Our team is here to ensure you get a reliable means of transportation that is capable of handling the roads of today, and the roads of tomorrow.
Visit us today, and our team will help you set up a test drive with your favorite Hyundai vehicle. We pride ourselves on helping drivers find their dream vehicles; we hope that we will have the opportunity to assist you in the same endeavor.
We proudly serve drivers throughout Atlanta, Marietta, Roswell, Duluth, GA; and Alpharetta.