Explore New Hyundai Hybrids
Explore New Hyundai Hybrids
Eco-friendly power tops off already competitive vehicles to create your selection of Hyundai hybrids. It's hard not to love the practicality, cutting-edge tech features, and the near-endless list of virtues backing each Hyundai vehicle. When you add hybrid power, things only get more attractive. Sounds good, right? We think so too, so let's dive into the details. Once you've seen them all, stop by and get one of your own with our value-packed Hyundai lease specials!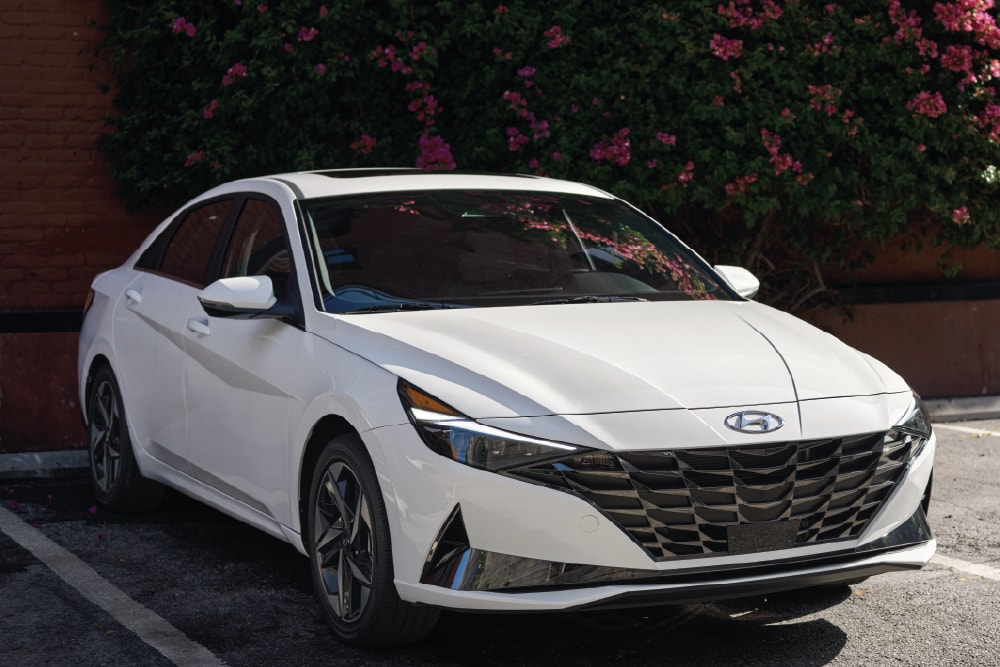 Hyundai ELANTRA Hybrid
The Hyundai Elantra is a top choice. You don't have to take our word for it — the Elantra was named the 2021 North American Car of the Year. This comes thanks to plentiful advanced tech, confidence-boosting safety, stylish design, and an interior that'll treat the whole family to premium comfort.
With the hybrid model, eco-friendly fun comes in spades too. Producing 132 horsepower and an EPA-estimated mileage of up to 56 mpg on the highway, you can enjoy the peppy acceleration without any guilt. That all is rounded off with top-class infotainment and driver assists, both standard and optional. You'll be getting plenty to love with this award-winner-turned eco-guardian.
---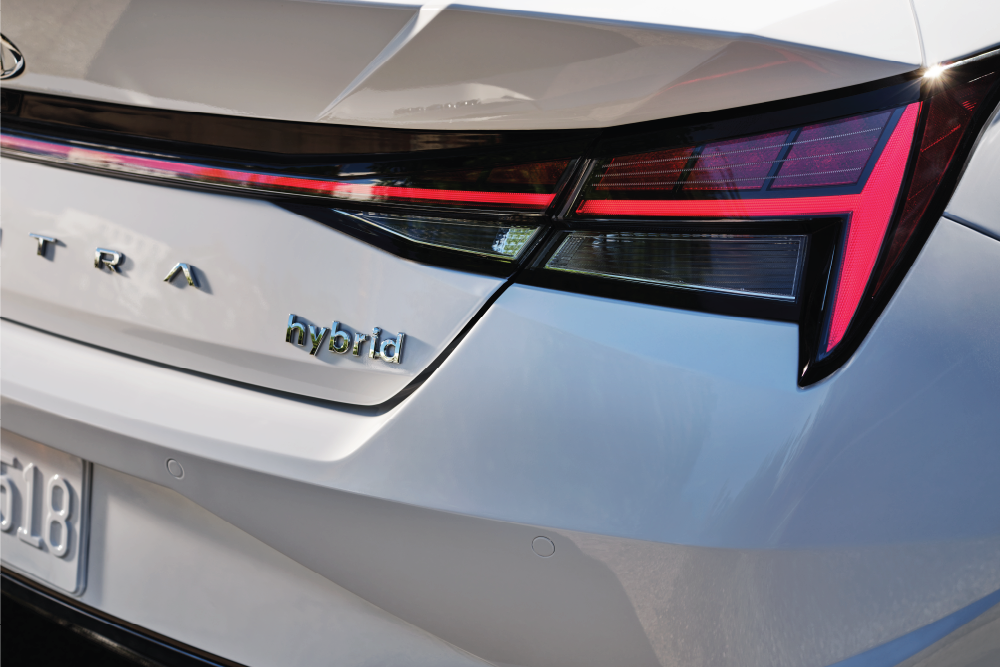 MPG:
Up to 56 mpg highway
Available trims:
Blue and Limited.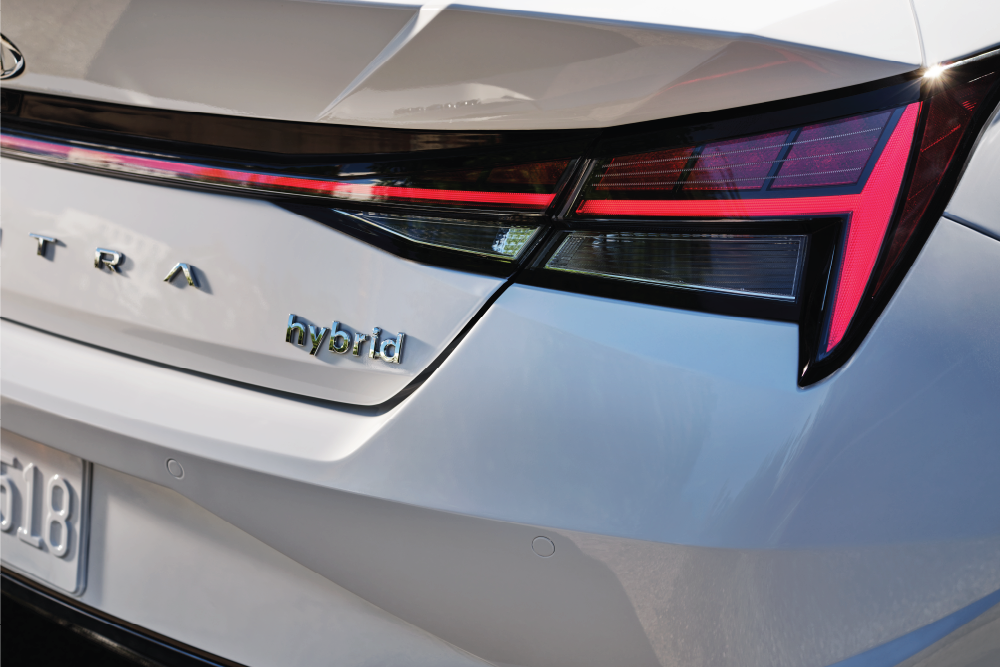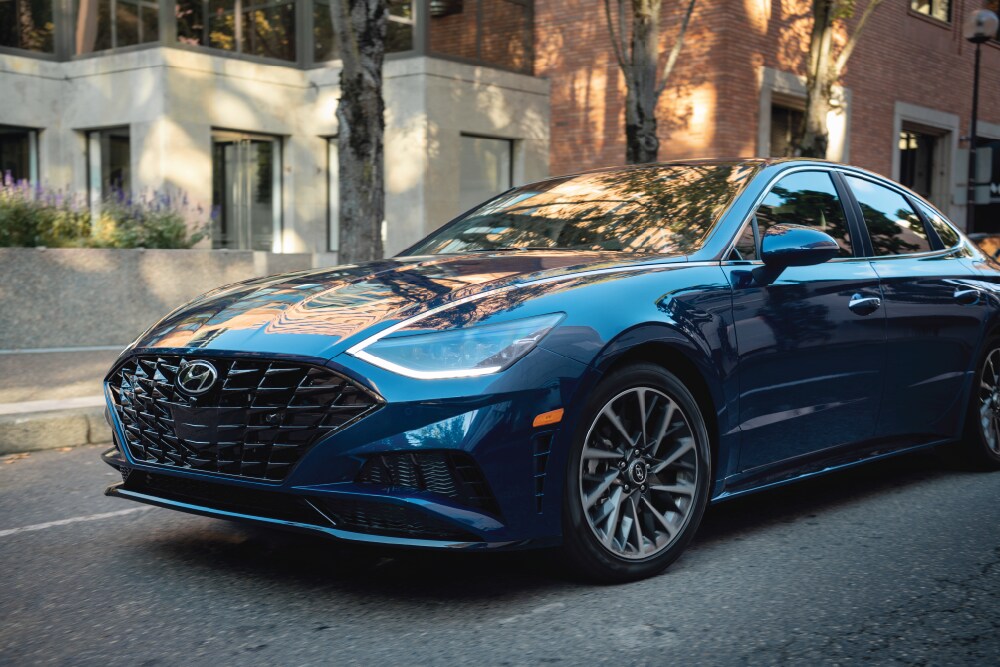 Hyundai SONATA Hybrid
A long-running nameplate in the Hyundai lineup, the Sonata is as good as ever today — especially in hybrid form. Treat yourself to bold coupe-like looks, a wide range of innovative tech and safety features, and much more. Your passengers will thank you as well, as this Hyundai hybrid sedan packs leading headroom and legroom for the class.
The fun comes effortlessly with a healthy 192 horsepower output and up to an EPA-estimated 54 mpg on the highway. But wait, you can also select an available solar panel roof for even more efficiency. We're only scratching the surface, so find a new Hyundai Sonata Hybrid for sale in our inventory and explore it all — we have no doubt you'll be impressed.
---
Available trims:
Blue, SEL, and Limited.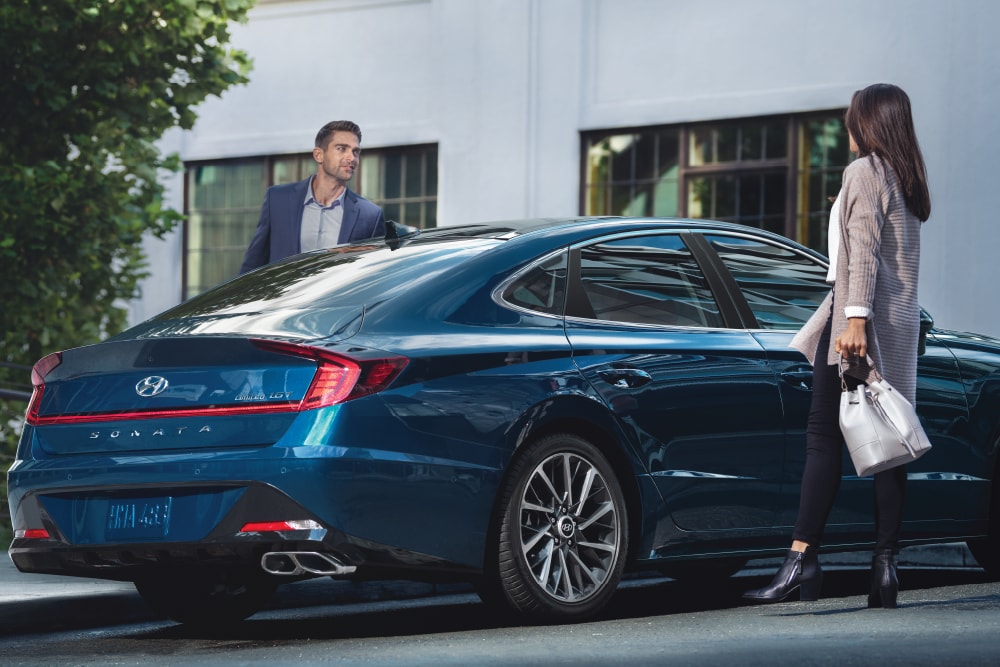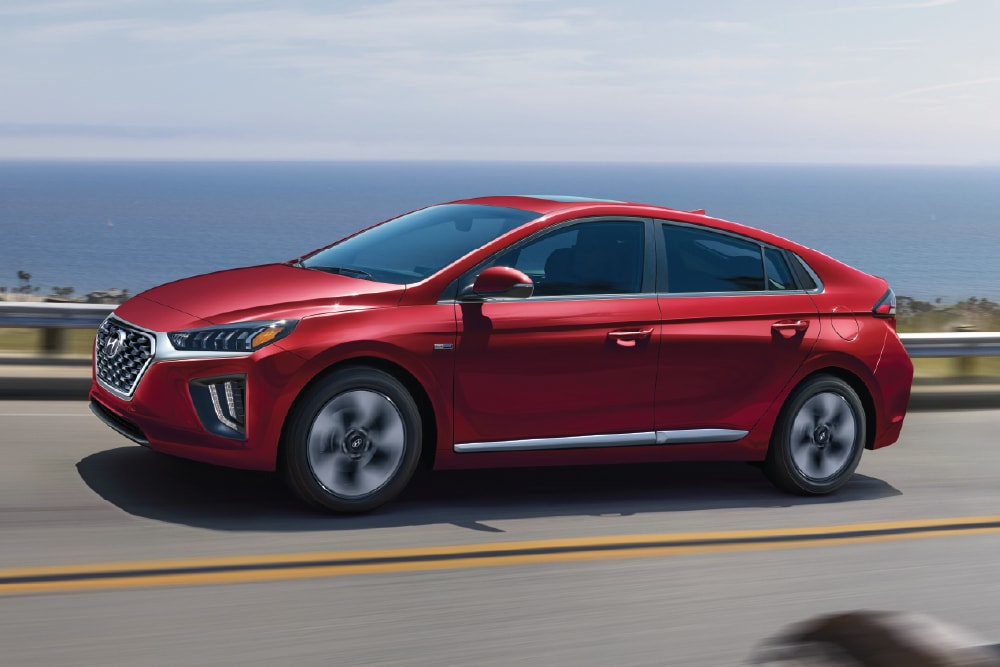 Hyundai IONIQ Hybrid
You want huge style in a compact package, and that's what the Ioniq offers. Features like Apple CarPlay® or Android Auto™ connectivity standard? Check. A competitive price? Check. Driver assists like Forward Collision-Avoidance? Check.
That's all well and good, but where the Ioniq really shines is in fuel efficiency. Unrivaled efficiency in the truest sense, the Ioniq Hybrid is America's most fuel-efficient hybrid on the market according to the EPA. How efficient? Up to an EPA-estimated 60 mpg highway — now that's impressive!
---
Available trims:
Blue, SE, SEL and Limited.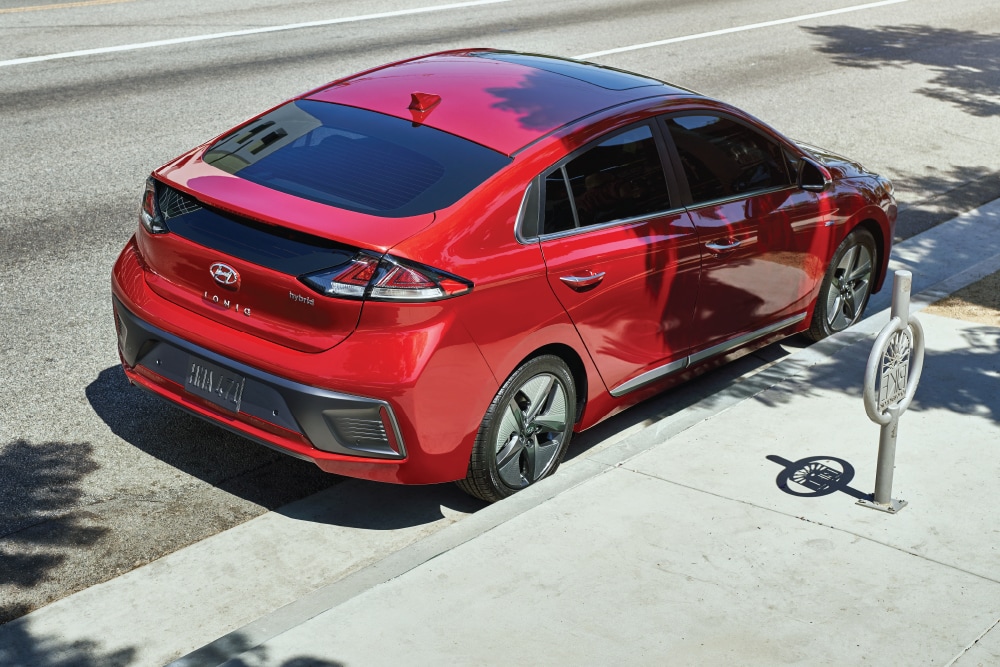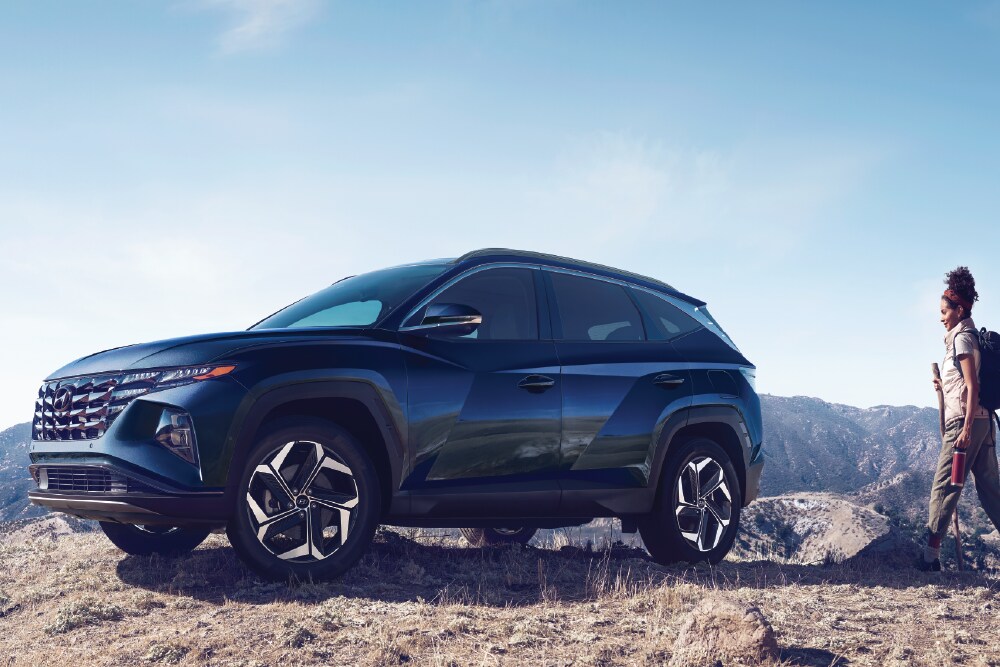 Hyundai TUCSON Hybrid
The best-selling Hyundai SUV — one look at the Tucson explains a lot. Now, for the first time ever, the Tucson is available as a hybrid. Versatility comes easy, practicality is massive, and the capabilities are plenty with now-standard HTRAC All-Wheel Drive.
But it gets better because the 2022 Tucson Hybrid brings some dramatic new styling, cutting-edge tech, and many safety features. An EPA estimate of up to 38 mpg highway and 226 horsepower ties it all together, making the Tucson Hybrid a powerhouse within the lineup of new Hyundai hybrids.
---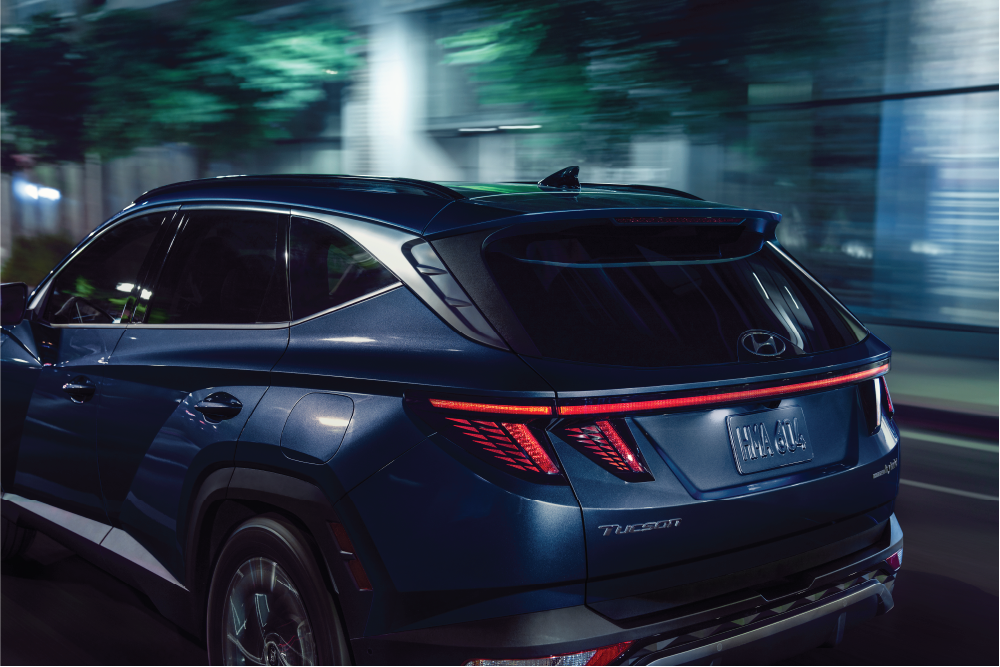 Available trims:
Blue, SEL Convenience and Limited.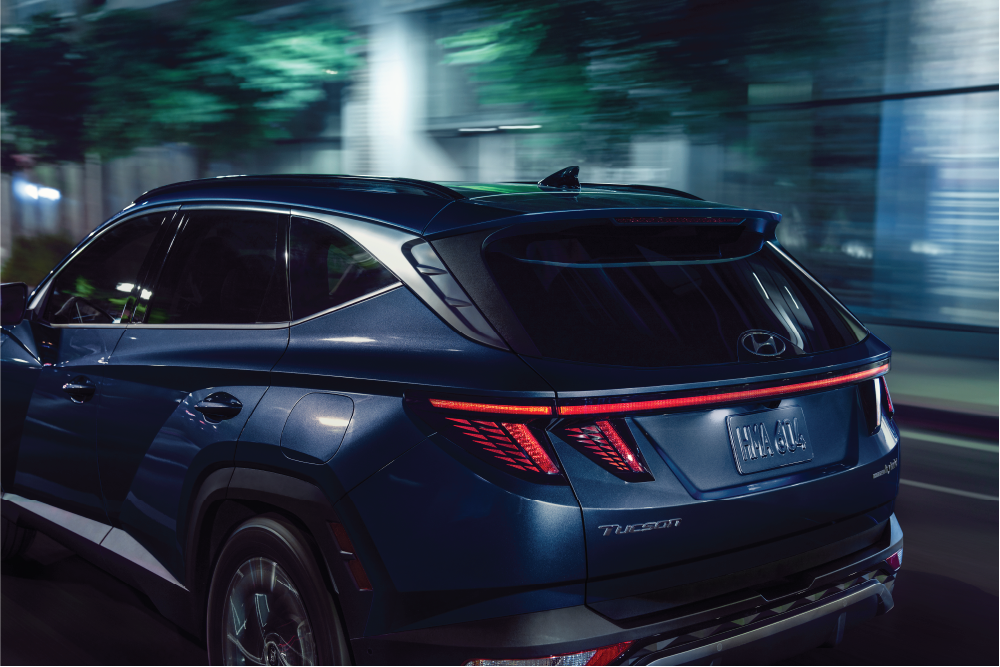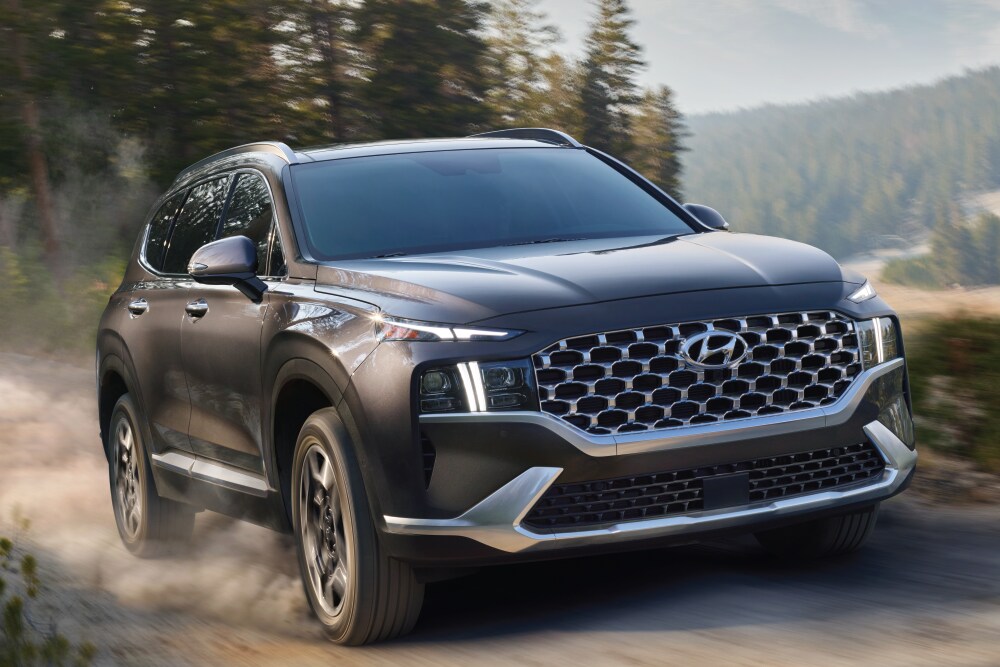 Hyundai SANTA FE Hybrid
The larger sibling to the Tucson, the Santa Fe Hybrid is ready for whatever adventure awaits you and your family. An elegantly refined interior awaits, while an abundance of the latest tech, safety, and comfort features will impress every time you sit down and start the engine.
Speaking of the engine, you'll have a similar 226 horsepower output to the Tucson. But you'll also be getting a remarkable EPA estimate of up to 36 mpg city — that's no easy achievement. From the daily commute to your next weekend getaway, the Santa Fe Hybrid will do it all with impressive efficiency.
---
Available trims:
Blue, SEL Premium and Limited.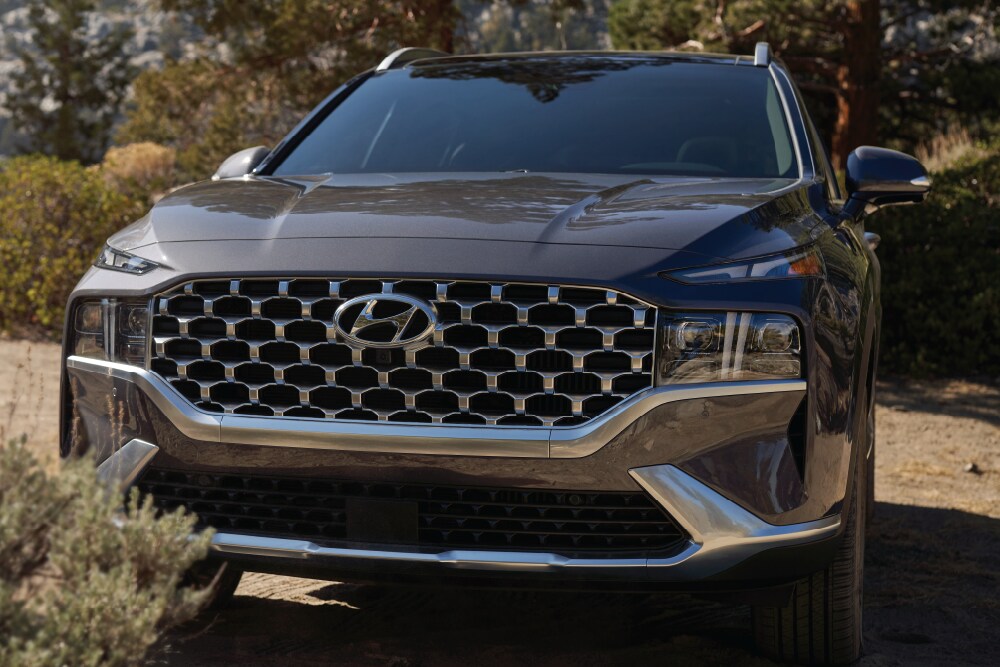 Hyundai Hybrids Pricing
There you have it, your lineup of new Hyundai hybrids to choose from. Everything they offer is packed with value in every inch, and that value gets even better when you check the price tag. So without further ado, here's the pricing scheme of the Hyundai hybrids listed above:
2021 Hyundai ELANTRA Hybrid: $23,550 Starting MSRP
2021 Hyundai SONATA Hybrid: $27,750 Starting MSRP
2021 Hyundai IONIQ Hybrid: $23,400 Starting MSRP
2022 Hyundai TUCSON Hybrid: $29,050 Starting MSRP
2021 Hyundai SANTA FE Hybrid: $33,650 Starting MSRP
As is evident, the Elantra and Ioniq hybrid models will offer you the most budget-friendly price. A budget doesn't mean barren, though, and you'll find competitive features and equipment come standard in each. Want to take a step toward luxury? Find a Sonata Hybrid in our selection of Hyundai Sedans for sale and get all the low-slung maneuverability, but with an additional slathering of features.
The king of luxury within the Hyundai hybrids range is the Santa Fe Hybrid, and it all begins with a futuristic exterior design. But how about a standard 12.3-inch full-digital instrument cluster, sumptuous seating, and Remote Smart Parking Assist? You can have it all and more with a Santa Fe Hybrid.
Hyundai Hybrids Size
Lastly, let's talk about size — it does matter here. Simply put, the Elantra and Ioniq are smaller compact cars, while the Sonata is a larger sedan. The Tucson and Santa Fe are SUVs, with the Tucson being the smaller sibling. But you're looking for precise dimensions, and here they are:
| | Hyundai ELANTRA Hybrid | Hyundai IONIQ Hybrid | Hyundai SONATA Hybrid | Hyundai TUCSON Hybrid | Hyundai SANTA FE Hybrid |
| --- | --- | --- | --- | --- | --- |
| Cargo Capacity (cu. ft.) | 14.2 | 26.5 | 16 | up to 74.5 | up to 72.1 |
| Rear Head / Leg Room (in.) | 37.3 / 38.0 | 37.4 / 35.7 | 37.8 / 34.8 | up to 39.5 / 41.3 | up to 39.0 / 40.8 |
| Front Head / Leg Room (in.) | up to 40.6 / 42.3 | up to 39.1 / 42.2 | 40.0 / 46.1 | up to 40.1 / 41.4 | up to 41.2 / 44.1 |
| Passenger Volume (cu. ft.) | 99.4 | 96.2 | 104.4 | 107.9 | 111.5 |
| Exterior Dimensions (L / W / H) (in.) | 184.1 / 71.9 / 55.7 | 176.0 / 71.7 / 56.9 | 192.9 / 73.2 / 56.9 | 182.3 / 73.4 / 65.6 | 188.4 / 74.8 / 67.3 |
Shop Hyundai Hybrids at Jim Ellis Hyundai
Now that you're familiar with the Hyundai hybrids range, stop by our dealership and check them out for yourself. We're more than happy to help set up a test drive!
---